​You can now pre-order my book,
Un-Crap Your Life here
Here are a list of problems I solve in this book:
How to survive a date with a serial killer
How to escape from crappy jobs
How to break up with an abusive boyfriend
How to move to a different city with $2000
How to overcome/manage perfectionism
How to overcome fear of public speaking
How to overcome the thought, "I don't have enough time"
How to improve self-esteem
How to get out of soul-crushing poverty
How to overcome drinking, smoking and drug addictions
How to manage social media addiction
How to turn a rejection into achieving a life goal
At the end of each chapter there is a list of exercises for you to use for the un-crapping of your own crappy life situations. Be bold and do the last exercise which is the
TAKE ACTION
listing at the very end.
WHY I BEGAN WRITING
UN-CRAP YOUR LIFE​
I started writing this book in earnest six months ago when I received the news from an HR manager at a really good company:
"We're sorry, but you're not the right fit for us."
I asked the HR manager why I wasn't chosen. I explained I had been interviewed five different times and reminded her that one of her employees had referred me to her company. All I wanted to know was what characteristic prevented me from getting hired so in the future I could correct this defect. I begged her to tell me why. I was tired of not being chosen for good-paying jobs and was eager to fix myself.
She told me she honestly didn't know why I wasn't chosen. She said my skill sets and work experiences were outstanding. At the end of our conversation, she confessed that the young, twenty-something hiring manager often made foolish decisions. The HR manager apologized numerous times and seemed honestly embarrassed I'd wasted so much of my time interviewing at her company.
After I got off the phone, failure and shame took turns ransacking my internal organs. My head filled with heat and my heart pumped uncontrollably. Then the nasty thoughts crept into my brain:
"I was rejected for being me. That hiring manager didn't like something about me and now I'm being punished. What the hell is wrong with me? Am I really a loser? Am I destined to have crappy jobs? Do I have a big letter "L" for "Loser" imprinted on my forehead that everyone else can see?"
Right after the feelings of failure and shame had washed over my body, I experienced a series of racing, flashing thoughts full of excitement, relief and lightness:
"I'm not sure I really wanted that job. I'm hurt not because I truly wanted it, but because I felt I was rejected as a person. Maybe instead of trying to find another job I'll most likely grow to dislike, I should write and self-publish a book? I've been writing for three years, so perhaps it's time to buckle down. Maybe it's time to test out my ideas and go all in. Maybe it's the day I make and keep a commitment to myself. Maybe it's the first day of un-crapping the rest of my life. I'm in."
I decided I would never again let another random person define my self-worth. From that day on, I decided to un-crap one thing about my life at a time. I decided to go all in. The very first thing I decided to un-crap was my inability to finish personal projects. I made a commitment to myself to finish this book. I decided not to let my perfectionism, inability to focus, lack of money, low self-esteem or my bad writing get in the way of this commitment. I pushed through every negative thought I had about myself in order to keep my commitment. My message to you is to make one commitment to yourself. Just one.
In closing, I want to leave you with an inspirational quote from Kamal Ravikant's book,
Live Your Truth:
​"When we go all in, we find the answers. They're in us."
Powered by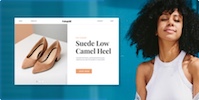 Create your own unique website with customizable templates.